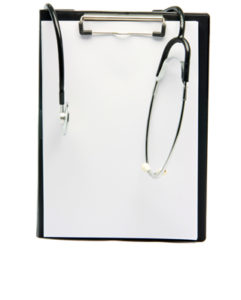 If you are a physician or other healthcare provider and ended up on this page, yes, you have some inclining the concept of being a doctor these days is making you feel like a punching bag.  Got it!  Really, I got it.
Dr. Jeanette has so been there with her past professions, that is why she is confident she can help you in your business.  There are no limits, there are no simple questions and there are no crazy ones either.  Dr. Jeanette can help you with all your concerns, step up and ask!
Medical practices are getting hit from all sides:
government in practice requirements
payment delegation standards on the slide
patients demanding to be helped regardless of their life circumstances
transition of private practices towards tort law coverage umbrellas
Businesses are failing every day and it is not from a lack of patients but many times from poor performance behind the scenes.  Older physicians are looking to get out of the rat race rather than do all the necessary knee jerk reactions that are now being imposed on health care providers.  Since when does the medical profession have to wait for a president to be elected or see if a bill is being passed to know what their work will look like in a few months or years.
When you sign up to be a doctor, you have a preconceived notion of what is expected of you for patient care but the background of stability is like swamp land and sinking fast.  If you are looking to make changes in your office or contemplating to go to a boutique practice, Dr. Jeanette can take all the pieces and create your vision,  It is very difficult when you have a dream of helping others and you are bogged down with other things;   still worse, hire an office manager and see everything start going down the drain.
If you are sinking and need help, if you are considering changes or if you want to see what else is available to share your education and talents, ask.
What does your practice look like? Does it reflect your professional standards and viewpoints?
Is your practice thriving? Do you have low overhead? Is your staff fantastic and well trained?
Do you find yourself hiring more collections people/accounts receivable?
Have you ever received a check for insurance reimbursement that was less than $5.00 for a charge greater than $100.00?
Are your insurance rejections/denials increasing?
For every patient that walks through your door, do you receive some level of immediate payment? Why not?
Do you send bills to your patients? Why?
For you as the business owner, can you tell me what each person in your office is hired to do and how well are they doing it?
Have you sold your business to a management group, and just show up to see patients?
Does the month of December find you scrambling for patients to get the last of insurance clients for the year end?
Do you hate the month of April, when you really see what you charged, brought in and paid out?
How are you doing with outcomes? Is it your instinct to let your business people deal with that or to deny you know anything about your outcomes?
Immediate feedback and long term change plans are available.Contact Dr. Jeanette to talk about your health care practice and how we can help using the form below:
Comments or questions are welcome.