"The field of dentistry is changing rapidly and irreversibly"  Dr. J.
Do you need a breath of fresh air in your practice?
Businesses are failing every day:  not because they are not busy, but as a result of how they perform.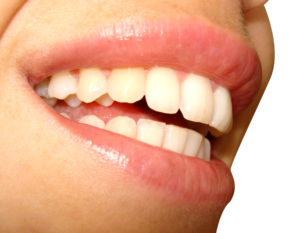 A dental office may have fantastic doctors and when they open every day, there are people in the hall waiting to see them. However, this does not always translate into an efficiently run office. The number of voicemails and call backs your front office may have on Monday morning can take them all day to return and generally 50-70% of those calls actually end satisfactorily. The rest may result in losing a client, or unsuccessful communication between patient and provider.
When you open a practice, do not sell your soul and your business by not taking care of it. We can help. Dr. Gallagher offers several different packages for dental providers to learn more about the function of their specific office. What you think you know and what is real may be just what is putting you under. As patients see positive change taking place in your office, their adherence to your diagnoses and recommendations will increase.
What does your practice look like? Does it reflect your professional standards and viewpoints?
Is your practice thriving? Do you have low overhead? Is your staff fantastic and well trained?
Do you find yourself hiring more collections people/accounts receivable?
Have you ever received a check for insurance reimbursement that was less than $5.00 for a charge greater than $100.00?
Are your insurance rejections/denials increasing?
For every patient that walks through your door, do you receive some level of immediate payment? Why not?
Do you send bills to your patients? Why?
For you as the business owner, can you tell me what each person in your office is hired to do and how well are they doing it?
Have you sold your business to a management group, and just show up to see patients?
Does the month of December find you scrambling for patients to get the last of insurance clients for the year end?
Do you hate the month of April, when you really see what you charged, brought in and paid out?
How are you doing with outcomes? Is it your instinct to let your business people deal with that or to deny you know anything about your outcomes?
Dr. Gallagher has been in the medical/dental/insurance/corporate fields for over 30 years. She has been a licensed dental hygienist, dental office manager, dental assistant, medical assistant, Medicaid state representative, and Naturopathic Physician. These positions were for traditional medical, alternative healthcare, traditional dentistry and biological dentistry. Throughout the last three decades she has worked in many practices and seen what worked and what did not. A consistent issue within practices is the denial that anything is wrong or could be improved, as well as resistance to making changes. She has written many articles on patient advocacy, and believes that while the patient must take more responsibility in their own healthcare, the medical office also has the responsibility to embrace change when it leads to better patient care and greater office efficiency.
Dr. Gallagher offers a complimentary telephone discussion to share your issues and hear her lively suggestions for you to try.  The advice is truly 'out of the box'.  Submit a request here:  contact us.
Contact us to talk about your dental practice and how we can help using the form below:
Comments or questions are welcome.